Besides the renowned climb of the Christoffelberg which is certainly worthwhile, there are several routes  mapped out in the immediate surroundings of Kas Tribon by the Stichting Uniek Curaçao.  For further information visit https://facebook.com/uniekcuracao/
Fontein
Directly outside Villapark Fontein there are several walking routes. These routes start from the back of the park and lead up the hill.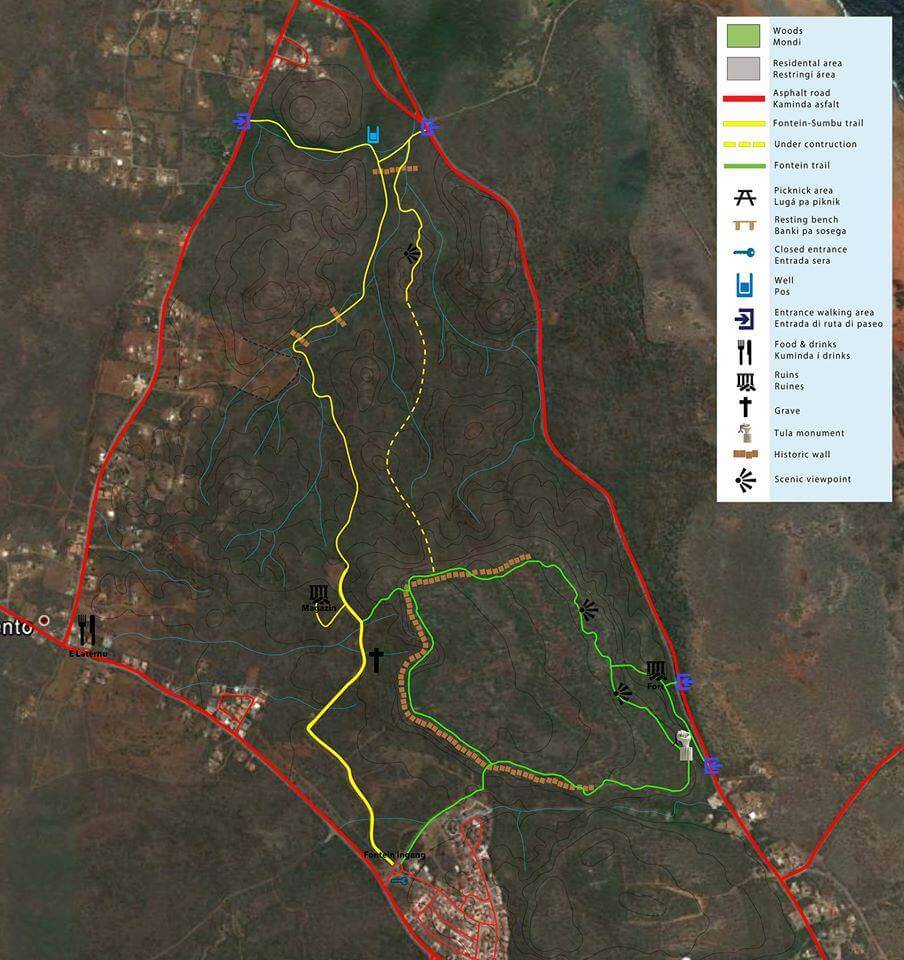 Rif Sint Marie
This is the area that you can see from the terrace of Kas Tribon and you can find some beautiful walking routes here.
The area Rif Sint Marie, situated near Willibrordus offers various walking and mountain biking routes which lead you past remains from the slavery.
Discover the caves in the rock faces or for a greater challenge and a beautiful view, climb Seru Largu.  Take pictures of the flamingos in the salt pans, take a walk through the Mangroves or give kitesurfing a go. Rif Sint Marie offers many possibilities. All routes are marked out with yellow bricks.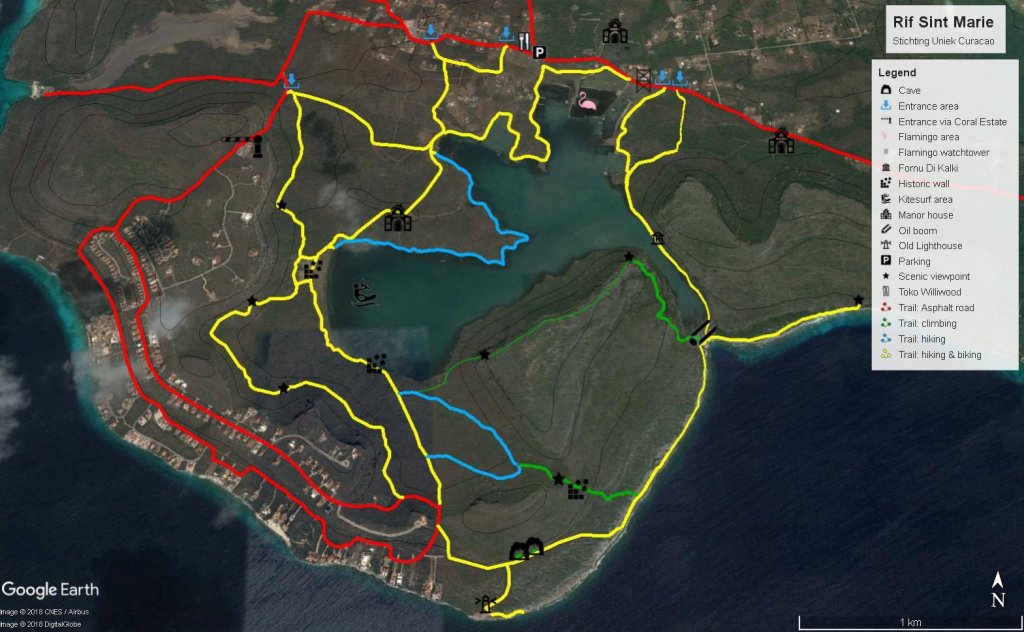 You can also walk with a guide in a group:
https://www.facebook.com/HiddenTrailsofCuracao/