Life on Curaçao is mostly outdoors and this is an extra bonus when staying at Kas Tribon.
The villa is located on a large completely fenced off plot on a hillside.
The villa is surrounded by beautiful gardens, showing off an abundance of tropical vegetation and offers parking facilities for 2 cars.
The spacious terrace offers various shaded/ under cover seating areas and of course a swimming pool.
The whole of the terrace offers an unobstructed view of the beautiful green hills and the Caribbean Sea and day after day you can enjoy the beautiful sunset!
The plot directly in front of Kas Tribon also belongs to us, so the beautiful views remain unobstructed, as shown on the photos in this website!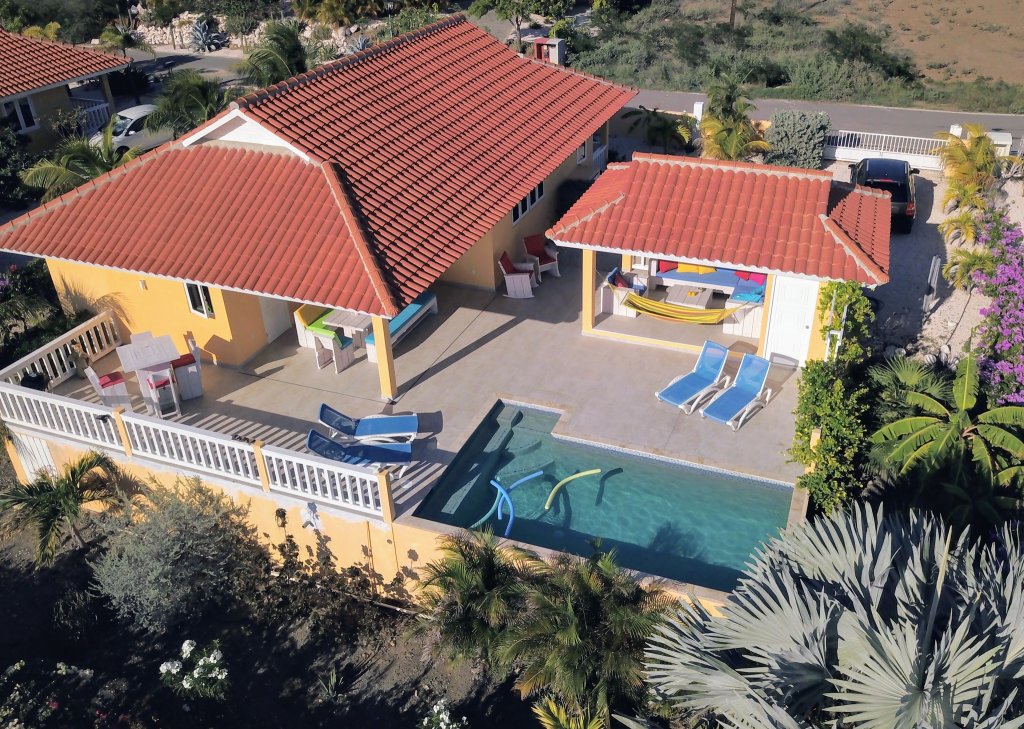 You will more than likely spend most of your time on the terrace.
The living room leads to a large porch which is furnished with a large dining table and seating benches.
The table and benches are big enough to accommodate 8 to 10 people.
This porch turns into a spacious terrace with a built-in swimming pool measuring 6m x 3m at the far side.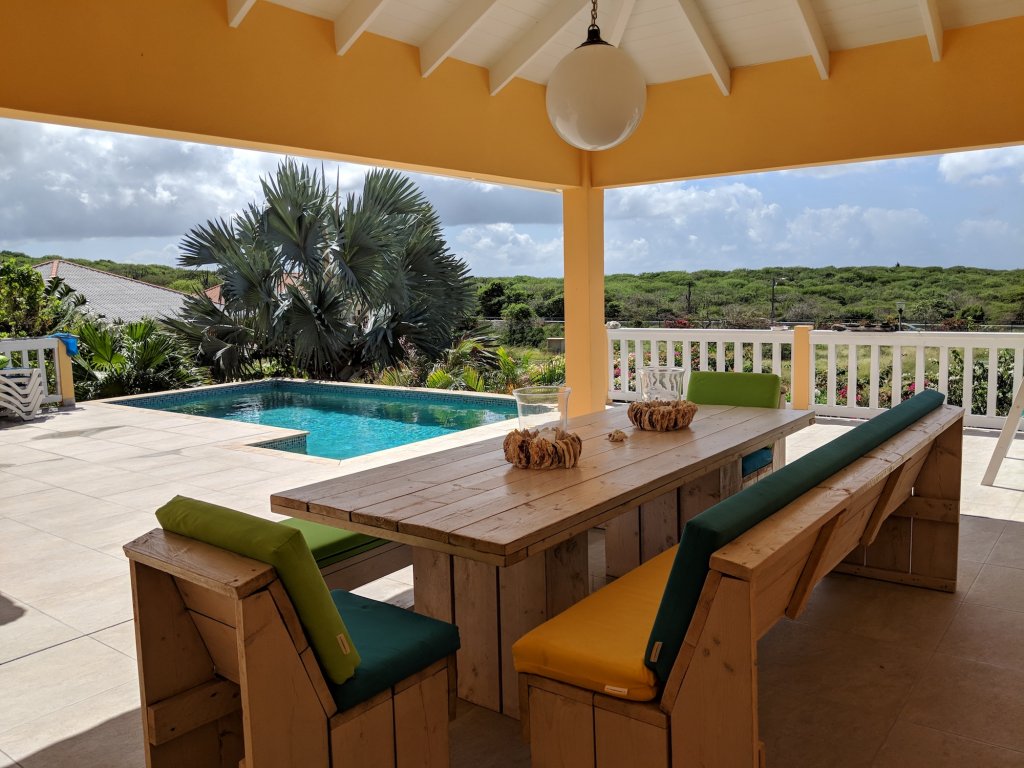 At the other side of the terrace is a second porch with comfortable chairs and sofas.
This is the perfect place to watch the sunset from!
This porch has been fitted with movable shutters so you can choose if you prefer to sit in or out of the wind.
Next to this porch is the third bathroom which is fitted with shower, toilet and wash basis, really handy, when you come back from the beach, for rinsing off the sand of snorkel /diving equipment.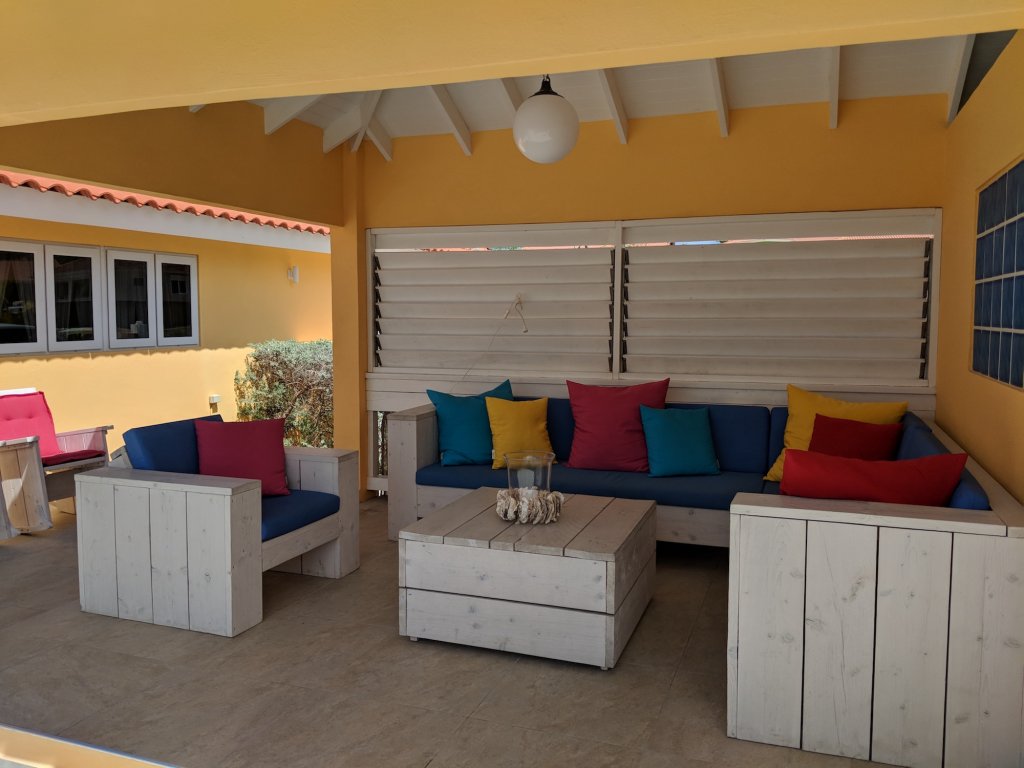 In the corner of the terrace we have made a high table with bar stools (and a built-in cool box).
The perfect spot to enjoy a drink in the afternoon.
Needless to say there is also a BBQ.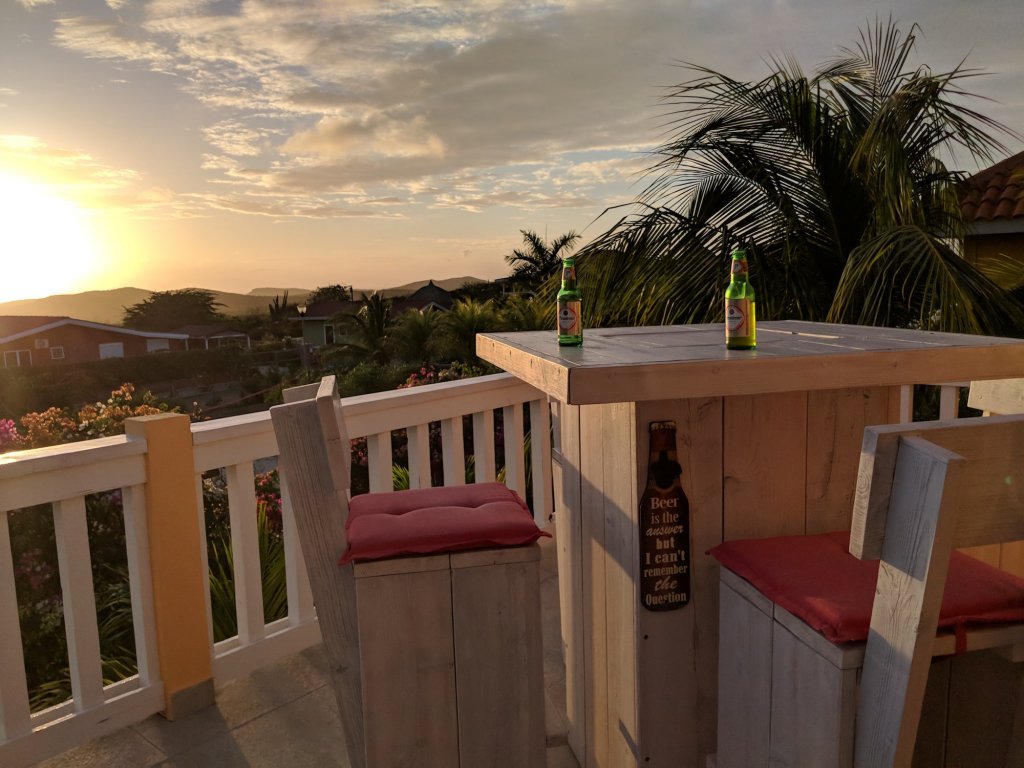 There is a beautiful garden surrounding the house and terrace showing an abundance of tropical vegetation.
A variety of Palm trees, Banana trees, Aloe Vera and Bougainvillea offer shelter and privacy.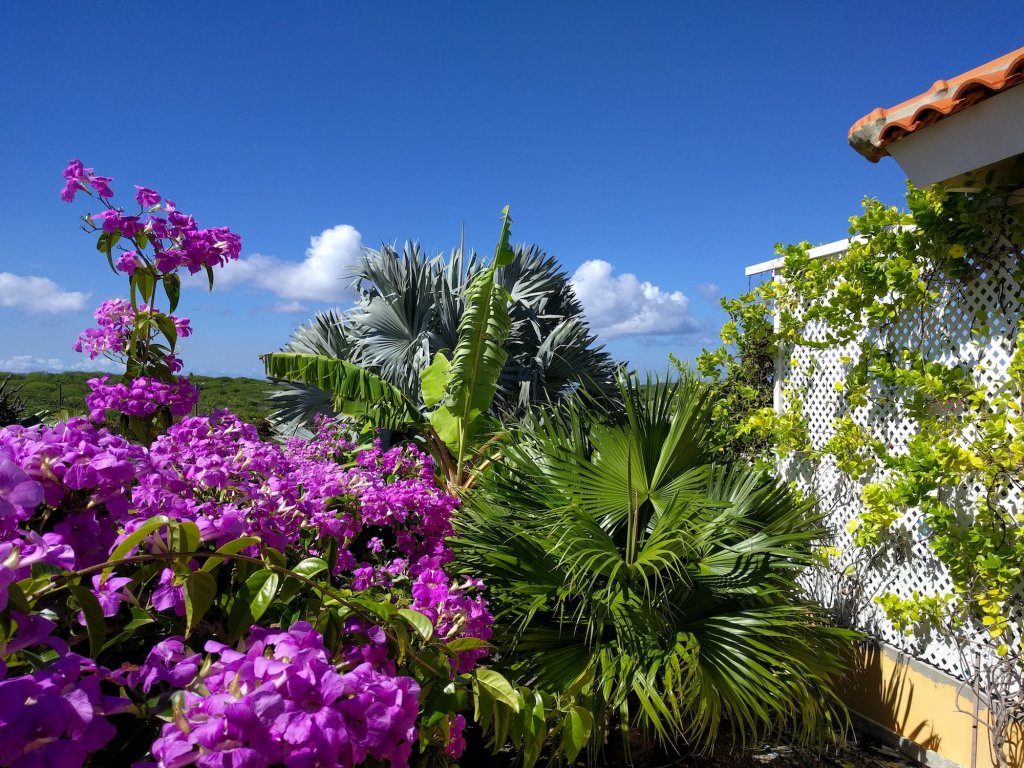 The swimming pool is approximately 6m x 3m and has an 'underwater seating shelf'.
The depth of the pool is approximately 1.70m.
The temperature of the water is comfortable and perfect for cooling down a little on a warm day.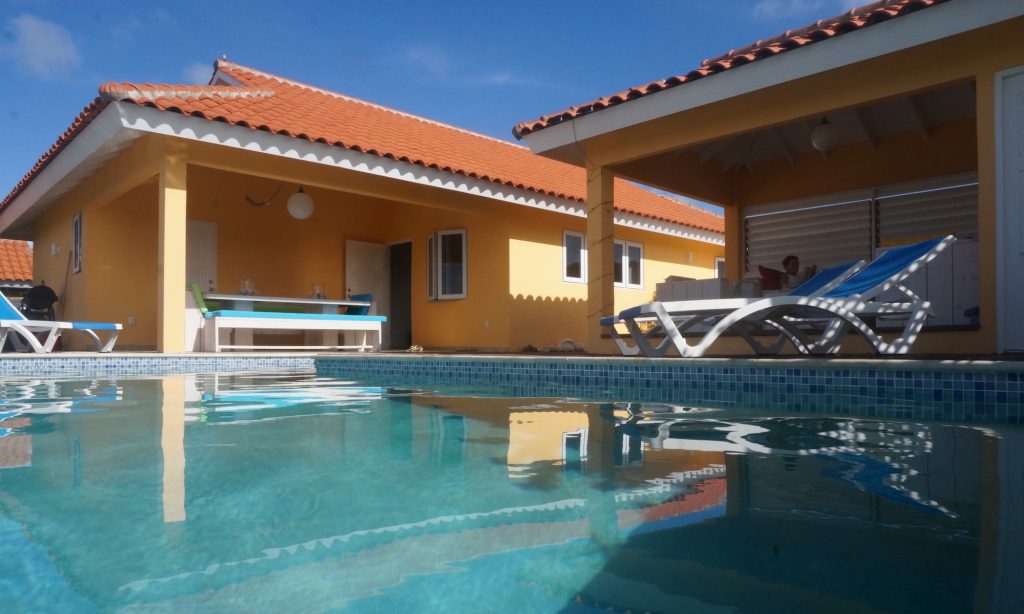 More photos's